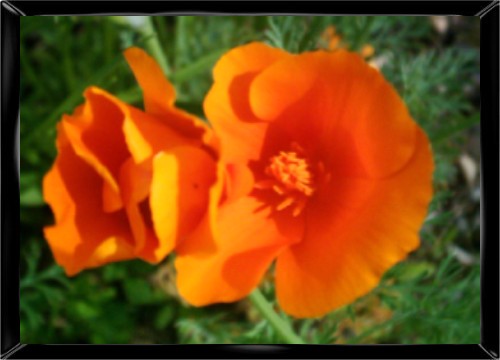 Dreams Visions
The secret of the LORD is with them that fear him; and he will show them his covenant.
Psalms 25:14
It is evident that knowledge has increased in many areas through the years. The minds of man seem to be working over-time to invent some new thing. The world is full of things. Are these things really that important? What are we filling our mind with? What is essential for us to know and do? Has God shown us what is vital to salvation? How is one way He uses to talk to us?
The dreams we ordinarily have each night are an evidence of the continual working of the mind recalling the thoughts and happenings of the day or even of months or years before of what has conspired in the life of the person.
But we know, God has down through the centuries been communicating with people in dreams and visions what he wants a person or many people to learn. Many of these have been passed on to us for our benefit. Even now in these last days of this world there are true dreams and visions from God. He has promised in His Word:
"And it shall come to pass afterward, that I will pour out my spirit upon all flesh; and your sons and your daughters shall prophesy, your old men shall dream dreams, your young men shall see visions: And also upon the servants and upon the handmaids in those days will I pour out my spirit." Joel 2:28
So, how do we know if a dream or a vision is true and good for us to believe? If it brings us closer to God and brings us to obey and believe all the truth of the Bible, the Word of God, then we can be sure it is from God. But the Devil comes with a Bible under his arm and presents 99% truth and mixes error with it so slyly that it will deceive most people who are not studying to know what is the truth. There are many false dreams and visions as the Lord has warned us in His Word.
-------------------------------------------------
"To the law and to the testimony: if they speak not according to this word, it is because there is no light in them." Isaiah 8:20
-------------------------------------------------
"If there arise among you a prophet, or a dreamer of dreams, and giveth thee a sign or a wonder,
And the sign or the wonder come to pass, whereof he spake unto thee, saying, Let us go after other gods, which thou hast not known, and let us serve them;
Thou shalt not hearken unto the words of that prophet, or that dreamer of dreams: for the LORD your God proveth you, to know whether ye love the LORD your God with all your heart and with all your soul.
Ye shall walk after the LORD your God, and fear him, and keep his commandments, and obey his voice, and ye shall serve him, and cleave unto him.
And that prophet, or that dreamer of dreams, shall be put to death; because he hath spoken to turn you away from the LORD your God, which brought you out of the land of Egypt, and redeemed you out of the house of bondage, to thrust thee out of the way which the LORD thy God commanded thee to walk in. So shalt thou put the evil away from the midst of thee."
Deuteronomy 13:1-5
-------------------------------------------------
And no marvel; for Satan himself is transformed into an angel of light.
2 Corinthians 11:14
Contact
Joyce Weber
PHONE- 1 604 869 5440
Box 1081
360 Ferry Landing Place

Hope,
British Columbia
Canada
VOX 1L0
Beauty Of Jesus
Come Home to Health
Deception
Bath-Sheba
From The East
Mountain Top
Children Poems
http://childrenspoems0.com
Life And Death
http://life000death.yolasite.com
The Love of God
http://theloveofgod0.yolasite.com
Spirit Of Prophecy
http://spiritofprophecybible.yolasite.com
More Stories For children
Dreams
Poems To Ponder
What About Tomorrow
To Be Honored
Miracles
Dreams
Poetry Of Motion
Melody to Jesus
http;//melodytojesus.yolasite.com
From The Lips Of Jesus
A Mother's Touch
Joyce Weber
e-mail
midnightcry1844@uniserve.com
Contact
Joyce Weber
PHONE- 1 604 869 5440
Box 1081
360 Ferry Landing Place

Hope,
British Columbia
Canada
VOX 1L0