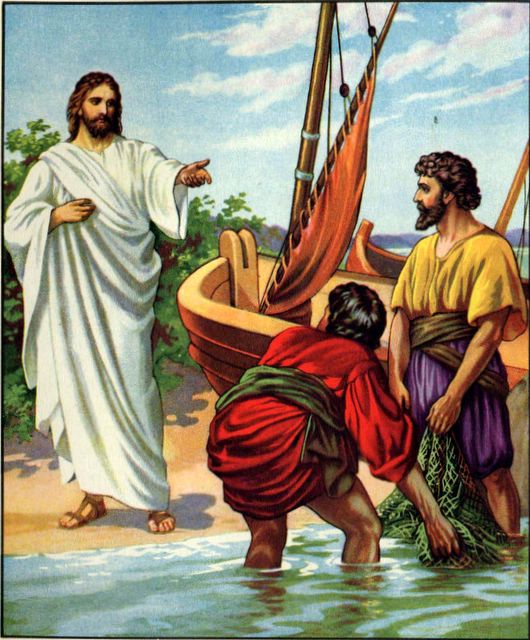 Fishers Of Men
An Encouraging
James White Dream
In his next report to the Review James White related a dream that he had at Wright. Four years earlier, while at Monterey, just before a special outreach for the youth he had dreamed of catching many small, plump fish. In the weeks that followed, many young persons were converted, first at Monterey, then at Wright, Greenville, Orleans, and finally at Battle Creek. He recounted that "for twenty-four years, we have probably dreamed of catching fish a hundred times, just before an ingathering of souls. The size of the persons, and their moral worth, is generally represented by the size and value of the fish."
Feb. 5, 1867. Of the dream at Wright, he wrote:
Mrs. White and self were fishing, and with much effort caught large fish. But four of the fish caused us much trouble. They were restless, and would get out of the boat into the water, when we would with difficulty pull them into the boat again.
This was repeated several times, and we caught no more large fish. We saw no small fish, as they were kept away by the large ones. But when the large ones were all caught out of the way, the water was immediately alive with small fish, plump and beautiful, which we readily caught. I awoke, and behold, it was a dream.
Before leaving Wright, they witnessed the literal fulfillment of this dream. During the six weeks they were there, Ellen spoke twenty-five times, and James, twelve. As James was recovering from his long illness, she found that she must carry the heavy part of the burden, but she was careful to see that her husband led out. As they labored especially for the members of the church, Ellen found that her husband was a great help.
His long experience in this kind of work, as he had labored with me in the past, had qualified him for it. And now that he entered upon it again he seemed to manifest all that clearness of thought, good judgment, and faithfulness in dealing with the erring, of former days. In fact, no other two of our ministers could have rendered me the assistance that he did.
Ellen G. White Volume 2 The Progressive Years 1862-1876
P 165