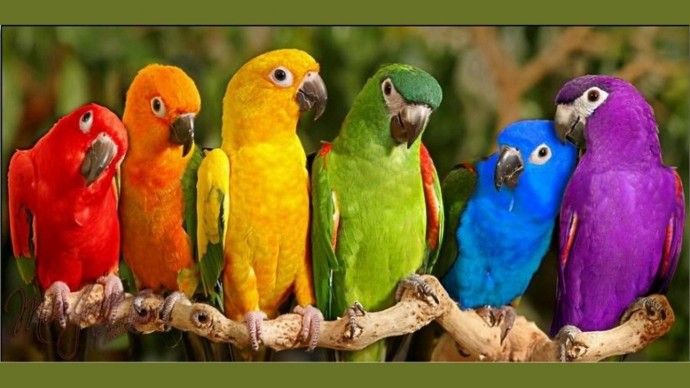 A Dream Come True
Papua New Guinea
A Dream Of Books In Kokopo
If you stand close to Jacob his face may frighten you. The bone and tissue around his eyes have been damaged and his nose is nearly flat. This is because Jacob used to be a hard core criminal in Kokopo. And on many occasions the police beat him with guns, rocks, sticks, and iron. He nearly died, but God had a plan for his life. Today Jacob has found Jesus and the truth of the Three Angels Messages and he is a happy man. He now says he is waiting for the time when the trumpet will sound and his face will change into something glorious. "Beloved, now are we the sons of God, and it doth not yet appear what we shall be, but we know that when He shall appear, we shall be like Him, for we shall see Him as He is."
1 John 3:2
Jacob gave up his criminal life, accepted the truth, and joined the Seventh-day Adventists church. He took the truth back to his village and has helped to convert some of his family members and build a home church. He worked hard to buy what few tracts and Spirit Of Prophecy Books and Bibles he could. One night he had a dream. He saw a ship unload pallets onto the wharf and he opened one. Inside were boxes of Spirit Of Prophecy Books and other literature. He awoke with tears in his eyes. Jacob thought of that dream and wondered if it would come true. He prayed and told God of his need for the books so he could share the Sabbath truth with the people. He can't preach to the thousands of people in Kokopo, but the literature can. He told his family about the dream and said maybe God has some plan for us, let's just wait and see.
Just a little after Jacob's dream, a man named Felix Minalom was worried. Pallets of books and other literature arrived in Kokopo from Australia and he wasn't sure how he was going to distribute all of it. He called me and I told him to distribute the books to our churches in the east New Britain Province. So Felix awaited for my arrival in Kokopo to assist him. The following day, Felix and his wife went to the city of Kokopo. They walked the back streets towards the lands office and as they drew near, they saw Jacob standing outside the building. Felix knows Jacob very well and he suddenly felt a need to tell Jacob about the pallets, and so he did. At that moment Jacob cried out and said. "This is my dream! It's a reality now! Please take me to your house so I can see for myself!" So they took Jacob to their house and when he saw all the boxes of books he fell down on his knees and prayed with tears he thanked God for blessing him with the opportunity to bless Kokopo with the truth contained in this literature. I arrived and helped Jacob transport all the books to his village. When his family saw the books they were amazed that the dream had come true.
Do you know what? Within two weeks all the boxes of books and literature had been distributed. This all occurred while I was in Kimbe running an evangelistic program. When I returned to Kokopo and went with Felix to Jacob's house, I could see all the books were gone. I asked him how he was able to distribute them in only two weeks. I thought that some would be left over and we could give them to our churches. But Jacob said, you've gotten shipments of these books many times, but God showed me that this pallet was mine. People from all walks of life, from many different villages came to me night and day to collect the literature. My home shown out the great light of truth and both Sunday keepers and Seventh-Day–Adventist members came to me too. Within two weeks every book was taken."
I asked him if there had been any feedback from the people who had taken the literature and Jacob very happily said that the Sunday-keepers have given him a good response. Many of them see the light of the Sabbath truth and are beginning to study more. Many of the poor people from the Seventh-day Adventist churches were happy to get the blessing of the literature, which cost them nothing.
There were some churches that were angry with Jacob for giving out free books, for they were trying to sell books, but Jacob just smiled and said, God brought these books to me. Whatever you wish to do, you will be doing it to a hard-core criminal. God chose me to do His will, and like Saul who became Paul I am ready to receive your persecutions for the Lord's sake." Jacob told me, "I am taking my bold stand with you and support the work of the Three Angels Message. My church and I will be with you as supportive Laymen."
Please pray for Jacob, his church members, and the work in Kokopo.
Lost Sheep Back In The Fold
We have a wonderful nature camp in New Britain which sits on the mountainside and looks over the sea. Nearby is a big river, surrounded by beautiful trees and set to music by many different birds. It's here where we can rest our minds and let the book of nature teach us important lessons about God. As the wind blows we feel the coolness that refreshes us from all the burdens of life. This wilderness camp is bringing true revival to many church members that have been lost for years. Many have repented and we thank God that the lost sheep have been found and returned to the fold.
One sister was a former Seventh-Day Adventist. She was lost out in the world for many years, but she developed a very serious illness and was close to death. It was then that she decided to give her life to the Lord. She attended nature camp meeting and was touched by the messages there and made her decision to be baptized. Now she is a happy woman who received both physical and spiritual healing from the Lord.
Many church members make their commitments to the Lord by taking the Lord's supper. Like the upper room experience, we confess our faults to one another and pray together, looking forward to that great day of the Lord. Who will be able to stand? Only those who have a clean heart will be able to stand and see God coming in great power and glory. Let us all be there!
Michael Loko